Normal price
$78.00
Offer price
$55.00
Unit price
per
Offer
Out of stock
Stock low
Free Shipping in Europe

14 Day Returns

6 Months Warranty
DESCRIPTION

The exclusive Astari key fob with contactless NFC chip is made of vegan apple leather. This keychain provides you with modern contactless payment options and the ability to easily share your personalized digital business card.
SPECIFICATIONS

Colour black
Material : Apple leather (Vegan)
Size : 6cm / 8cm including ring
Width : 2cm
Ring : Stainless steel
Scanning range : Approx. 3cm
SUPPORTED BANKS & CARDS

Our wearables work with all Mastercard debit and credit cards, all Visa debit and credit cards and Discover debit and credit cards. Depending on whether the bank is already connected, you can link this card directly in the app. If your bank is not yet connected, you can use our partner Curve for free. This is a popular wallet app that lets you bundle multiple cards onto 1 card. You can then easily connect this Curve card to the wearable. This means you can use our wearables even if your bank is not yet connected. Read more about how the setup works here.
SHIPPING AND RETURNS

Free Shipping in Europe!

Netherlands/Belgium : Delivery the next working day - If ordered before 3:00 PM

Germany : 1-3 working days

Rest of Europe : 2-5 working days

Rest of the world : 6-10 business days

A tracking number will be provided via email after the order has been processed.

We offer a 14 day return or exchange policy if you are unhappy with your order for any reason. For more information, see our returns policy here .
View all details
Let Customers Speak For Us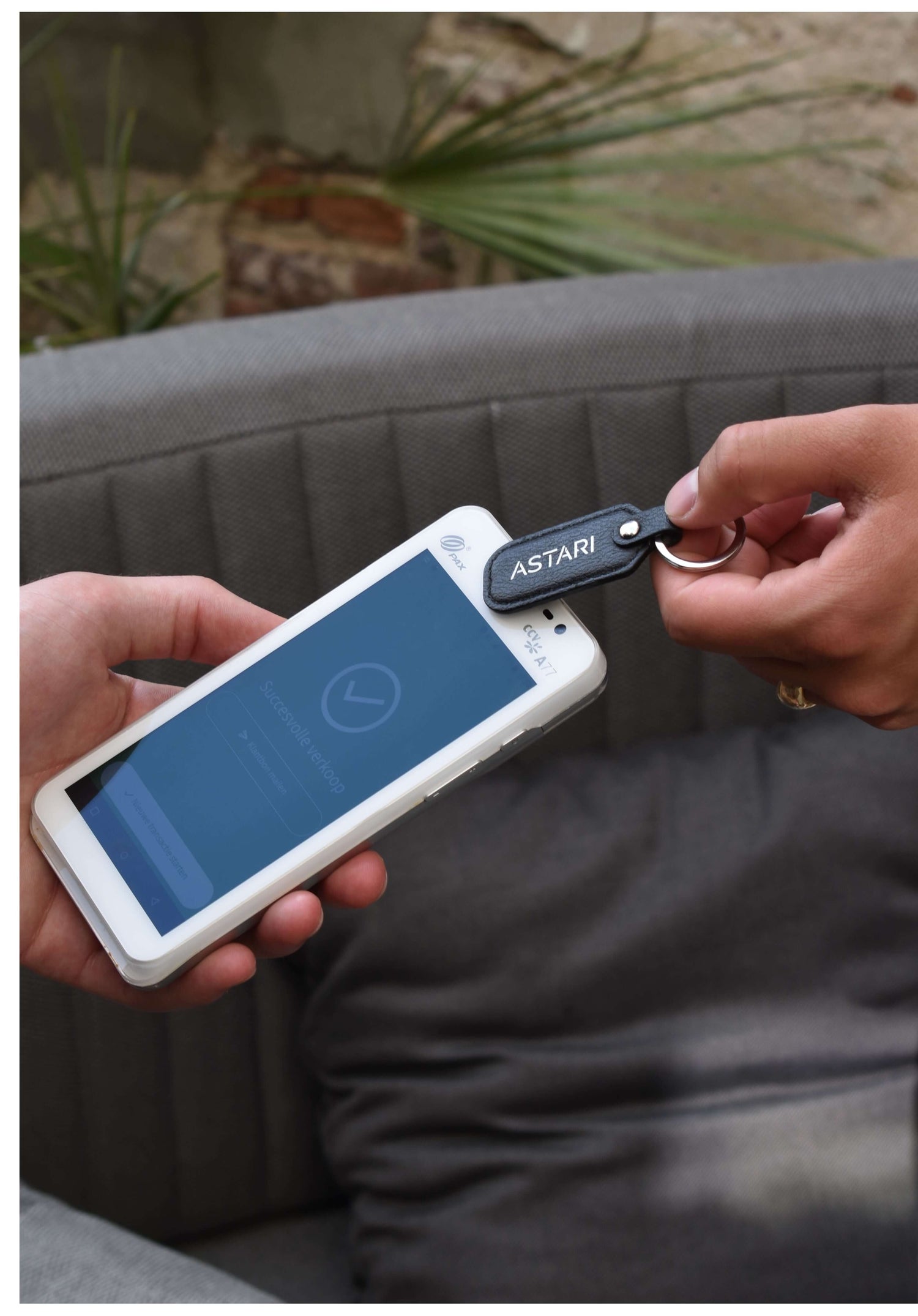 Secure payment with one tap!
Experience the convenience of paying with your key ring! Payment works in the same way as contactless payment with your payment card. Hold your wearable close to the payment terminal to make contactless payments.
Share your contact details with one tap!
Share your personalized digital business card with everyone. The fastest and most effective way to share your contact information. Easy to set up, customize and add to contact list. Losing and retyping business cards is a thing of the past!
Sustainable leather
This exclusive Astari keychain is made of premium sustainable vegan apple leather. This is made from apple peels left over from the production of apple juice in Italy. These peels are crushed and dried, after which they are used in a unique way to make apple leather. This leather performs better in all conditions and is also durable, win win!
Set up
Setting up the wearable is easy.

Select the ASTARI wearable or wearables that suit you and pay. After this, navigate to the " How it works " page to see how to set this up.

Download the Manage MII app to set up the wearable, which can be found here .

Activate your new ASTARI wearable by following the steps.
Without Battery

Because Astari uses analog technology, you never have to charge the wearable and you are always ready to use it. Even if your phone battery runs out, that's our promise.

Contactless

With our Astari wearables you can easily and hygienically make contactless payments worldwide and share your digital fishing card.

Certified

Astari wearables are certified by Mastercard and are therefore subject to the highest security standards for international payment transactions.

Safe

The payment process or sharing your business card is only possible with a certain hand position and with a maximum distance of 3 cm and, if you wish, in combination with your PIN code. This means you don't have to worry about skimmers.

Making an impact

Because it is not immediately clear from the outside that you can pay and share your business card with these wearables, you make an impact with every action. This means that an Astari wearable has a real "Wow" factor, experience it for yourself!

Speed

As a wearable owner, you no longer have to search for your payment card, telephone or business card. This allows you to get through life faster and easily pay even with full hands. "Time is money" they always say...
VIEW OUR FREQUENTLY ASKED QUESTIONS HERE
If you still have questions, read our most frequently asked questions here . Is your question not listed? Email, Whatsapp or chat with us, we will answer as quickly as possible!
People like you bought too
Normal price

$100.00

Offer price

$75.00

Unit price

per

Normal price

$166.00

Offer price

$111.00

Unit price

per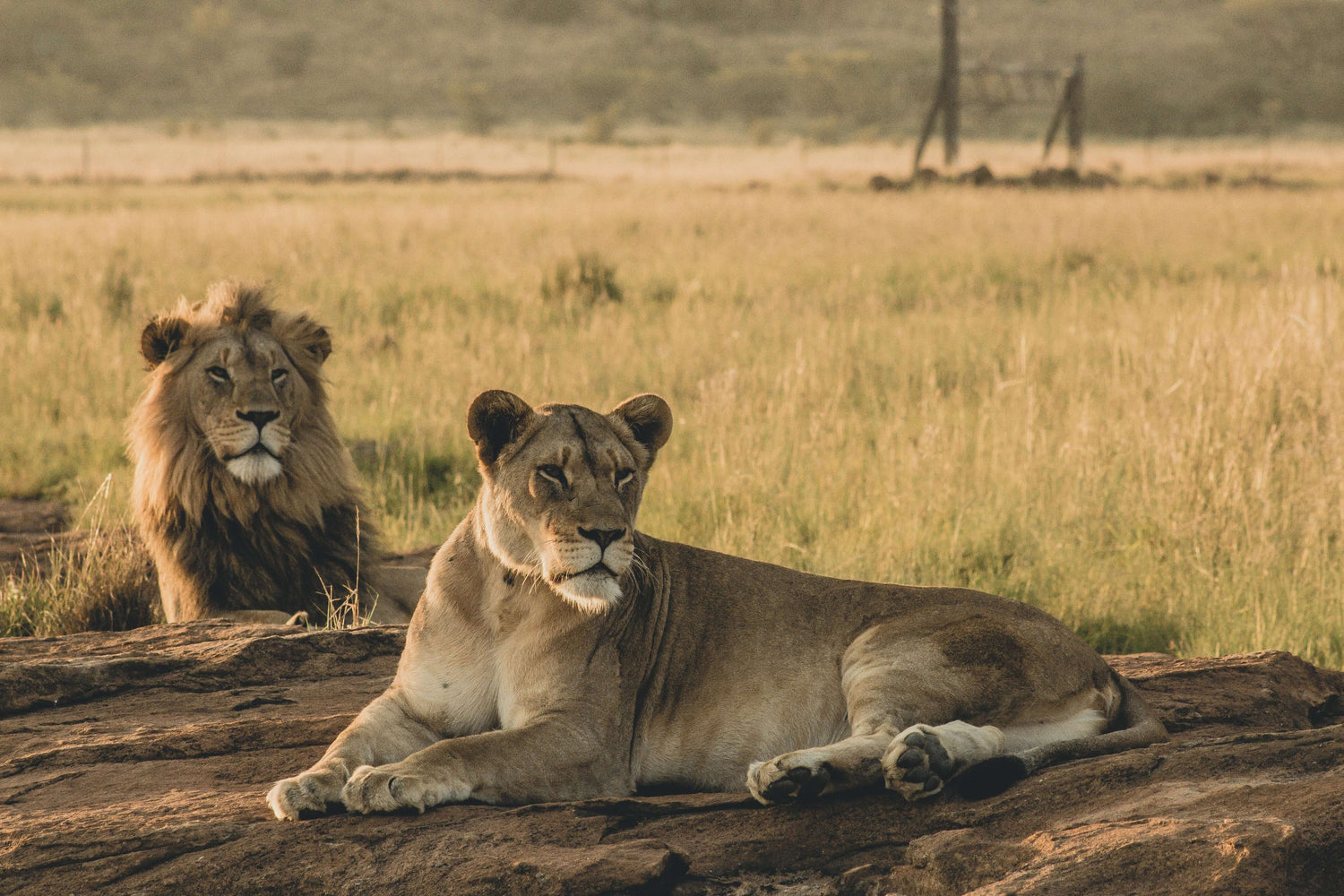 YOU WRITE A REVIEW, WE DOUBLE OUR DONATION TO THE LION FOUNDATION
Would you also like to contribute? Then write a review! With every review, Astari donates an additional amount to the Lion Foundation on your behalf.
With every purchase of one of our products, we always donate 0.5 euros of the purchase price to the Lion Foundation. The lion is central to our brand and is a fascinating animal from the big five. We would like to do our part in this way to help these endangered animals where possible. By writing a review you not only help other buyers, but also these lions.
Read more about the lion foundation