Share your contact details with one tap!
Make sure you stand out with a digital business card. The fastest and most effective way to share your contact information. Easy to set up and download, so retyping business cards is a thing of the past!
View all products
Save money
Because employees no longer have to give away a physical card every time, a lot of money is saved. In addition, this also saves a lot of work and hassle to keep all cards the same with correct, up-to-date information. You can easily set up these wearables once and quickly adjust them when necessary.
Durable
The continuous one-time use of business cards does not contribute to a sustainable society. Astari wearables are made from (vegan) apple leather, which comes from the surplus of apple peels left over from the production of apple juice. This, in combination with the fact that you can continue to adjust and use this product, makes it the ideal upgrade.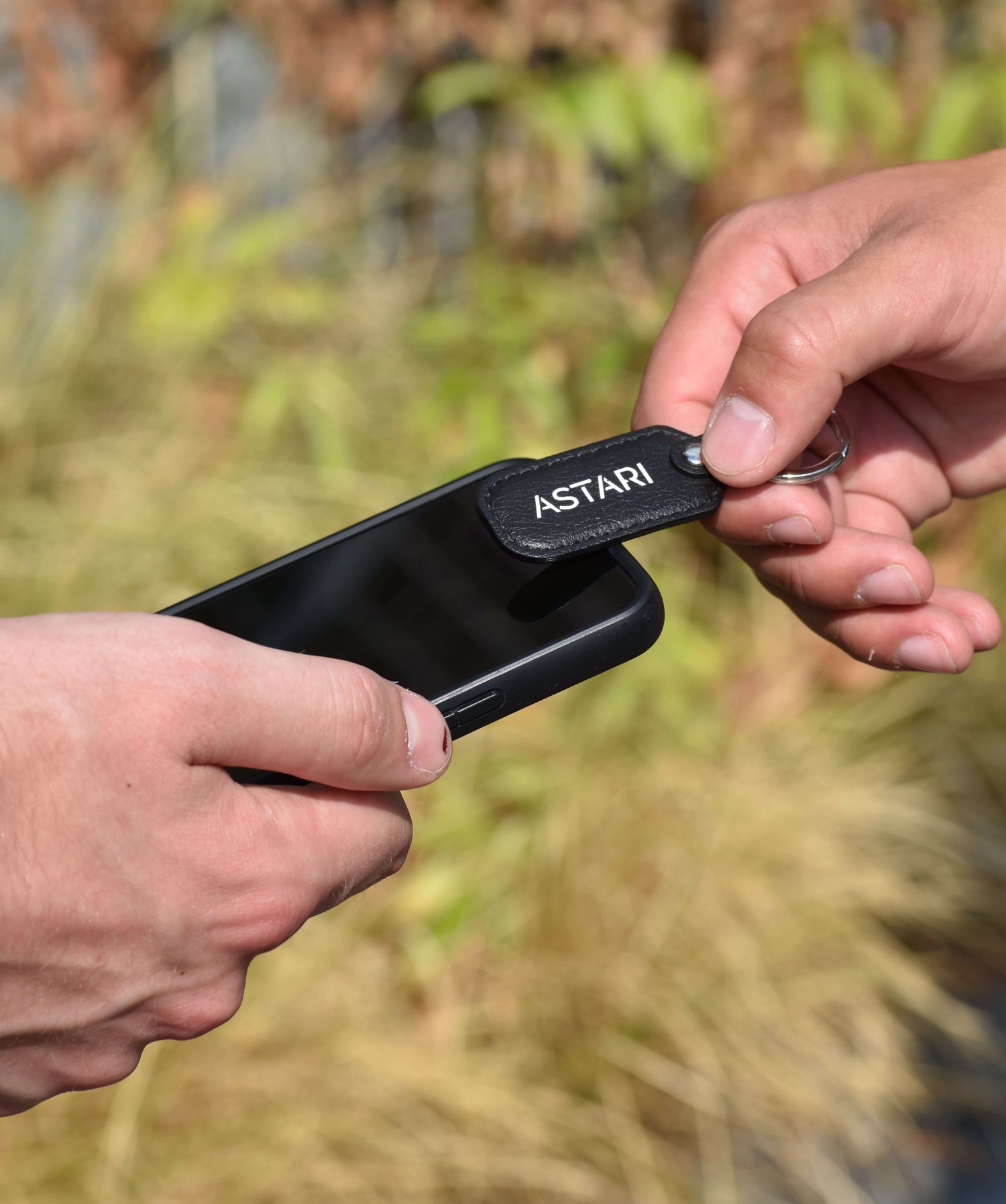 More Impact
This has much more impact than giving a paper business card or sharing a Linkedin profile. This sticks with customers and opens the door for a nice conversation.
Ahead of the Rest
If you switch now, you will be early to this new trend. This gives you the opportunity to stand out and be among the first group of the majority to start using this now. So don't wait too long and make sure you use this now before everyone has it soon.
Make an appointment
Increased bonding of your employees
The wearables offer the option to provide employees with a tool that they can use for both business and private purposes. Providing them with the latest technology will make them feel valued. If you, as a company, also choose to provide these wearables with your logo, this will ensure even more bonding and expression of the company.
Provided with the company logo!
Special occasion? or just in everyday life. Make sure you and your employees make an impact with the fastest and most effective way to share contact information. These can be provided with the company logo, so that the company stands out even more. And say goodbye to retyping business cards! Because with our handy download function, the contact can easily be downloaded and added to the contact list with 1 click!
View all products
Schedule a no-obligation online meeting below
Schedule an online meeting with our team at a time that suits you. We are happy to tell you what the possibilities are. Below you can see the options, see you soon!